Man charged with killing pregnant woman | News
CARROLLTON, Ga. -- A man has been arrested in the shooting death of a pregnant Carrollton mother.
Tyrail Arrenzo Wynn was taken into custody early Friday. He was charged with murder, feticide, aggravated assault, burglary, cruelty to children and marijuana possession.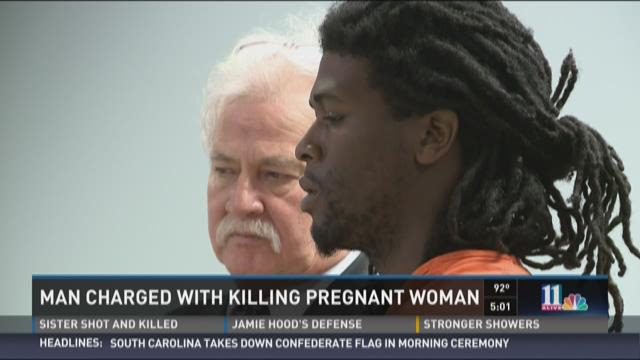 Wynn, 25, was emotionless during his first court appearance Friday morning, even after a judge told him he could face the death penalty for the murder charge. The feticide charge carries a possible punishment of life in prison.
Wynn's wife was arrested on a drug charge at the same time as her husband. She has not been charged in connection with the murder.
The victim, 36-year-old Nakita Holland, was found dead in her bedroom Monday evening. She had been shot through the window with a 9mm pistol. Police believe she could have been killed as early as Sunday.
Authorities believe Wynn snuck to the back of the bedroom window and fired several shots inside.
Holland's 2-year-old daughter was in the apartment at the time; the little girl is being cared for by relatives.
Investigators believe Wynn entered the victim's apartment at one point, but do not know if it happened before or after Holland died. They also think he is responsible for graffiti discovered on the back of the apartment building and on Holland's bedroom window. Officials have not said what the graffiti said. Holland's mother, Slynda Johnson, believes it was an attempt to throw investigators off the trial.
Police said it is possible Wynn was the father of Holland's unborn son. They will perform tests to confirm paternity.
Prior to the shooting, Wynn had no criminal record, police said.
PHOTOS | More mug shots