No indictment for former trooper in accident that killed 2 Ga. teens | News
Title (Max 100 Characters)
No indictment for former trooper in accident that killed 2 Ga. teens
CARROLLTON, Ga. -- A former Georgia state trooper involved in an accident that killed two teens and injured two others in Carroll County has been cleared of any charges, officials announced Wednesday.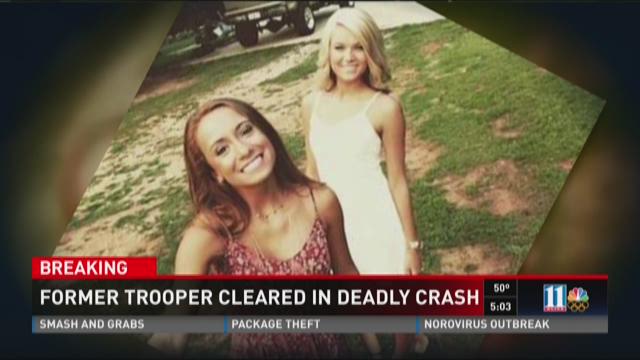 On Sept, 26, 2015, the patrol car driven by Trooper Anthony J. Scott collided with another occupied by teens Isabella Chinchilla, Kylie Lindsey and two others.
The state's Specialized Collision Reconstruction Team (SCRT) investigated the accident and then turned it over to the area district attorney's office.
The speed limit at the area was 55 mph. Investigators found that he was traveling well over that limit when he struck the other vehicle killing Lindsey and Chinchilla.
Scott was later fired from his position with the Georgia State Patrol.
Now, months later, a Carroll County Grand Jury has decided not to indict Scott for his part in the accident after hearing two hours of testimony. 
Former trooper Scott faced two counts of homicide by vehicle in the first degree, two counts of serious injury by vehicle and one count of violation of oath of office by a public officer.
As provided by law, Scott and his lawyer were allowed to sit in the grand jury room during the presentation of the evidence.  The former trooper was also allowed to make a sworn statement to the jurors.