Victim's family: Trooper got special treatment, plans protest | News
CARROLLTON, Ga. -- After a former Georgia state trooper was not indicted in the accident that killed two teens, the family of one victim is calling foul.
"He lost his best friends and he was blamed for it, it wasn't his fault."
Dillon's Wall's cousin and Aunt are still in disbelief that former State Trooper Anthony Scott won't be charged in the crash that killed South Paulding high school students Kylie Lindsay and Isabella Chinchilla.  The crash left Dillon and his friend Benjamin Finken badly injured in September.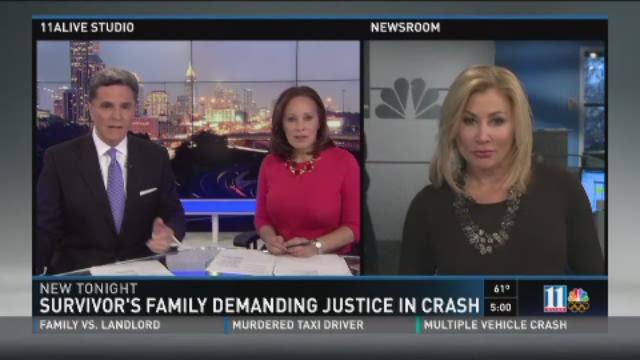 "They've spent five months keeping us on hold when any else would have already had shackles on," Lena Wall told 11Alive's Valerie Hoff. 
Dillon was attempting a left turn at the intersection of US 27 and Holly Springs road at 11:30 p.m. when investigators said the trooper, who just moments before was clocked at 90 miles per hour, struck them.  He didn't have his blue lights or siren on and was later fired.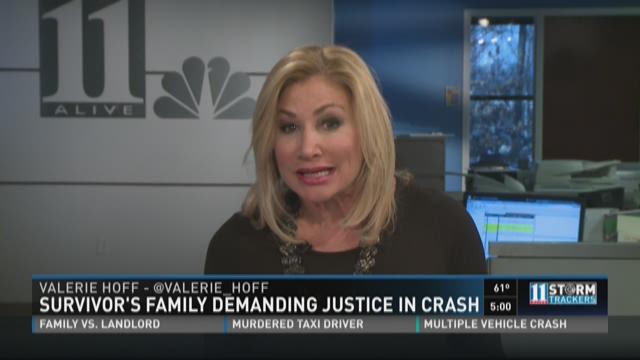 Lena Walls says District Attorney Pete Skandalakis told her the grand jury considered several charges including vehicular homicide, but after a half an hour of deliberations didn't indict Trooper Scott on any charges.
"By not giving them some type of speeding, that's a slap in the face.  It says your children don't matter to the cops," she said. "The boy would have had time to make the turn had the cop been going the right speed limit."
Cousin Kimmey Worth says Dillon, who was not charged in the accident, hasn't recovered physically or emotionally from the accident. 
His aunt says an indictment may have eased some of his pain: "I think he would have felt at peace he would have felt a lot better than he's doing now."
Family members are planning a protest at the Carroll County courthouse on Friday. 
Photos | Victims of deadly crash with speeding state trooper
On Sept, 26, 2015, the patrol car driven by Trooper Anthony J. Scott collided with another occupied by teens Isabella Chinchilla, Kylie Lindsey and two others.
The speed limit at the area was 55 mph. Investigators found that he was traveling well over that limit when he struck the other vehicle killing Lindsey and Chinchilla.
Scott was later fired from his position with the Georgia State Patrol.